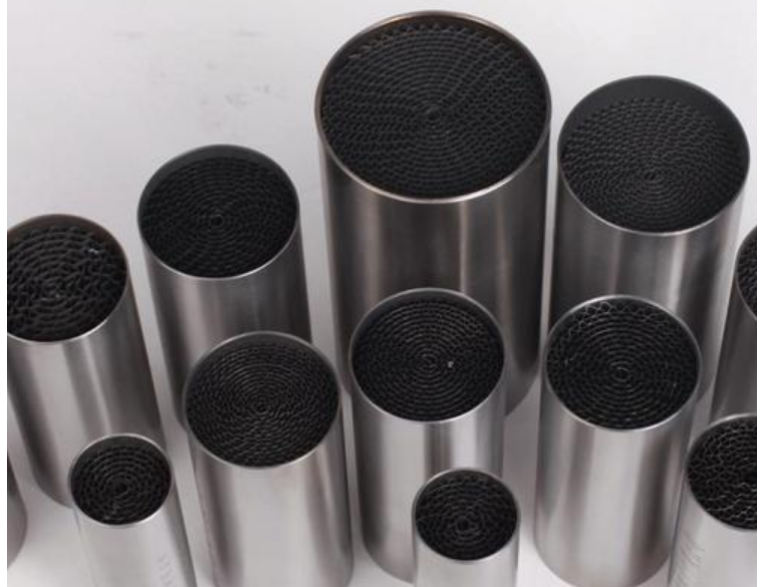 We can provide a variety of automotive catalysts used in automotive emission systems for light-duty and heavy-duty vehicles,including gasoline and diesel engines, natural gas, and alternative fuels and full hybrid vehicles. Gasoline or petrol fuelled vehicles typically use a three-way catalyst. We can offer a range of emission control products suitable for a wide variety of diesel engines applications, including diesel oxidation catalyst (DOC), diesel particulate filter (DPF), particulate oxidation catalyst (POC), catalytic diesel particulate filter (CDPF), selective catalytic reduction (SCR), etc.

We can supply both metal Honeycomb Substrate coated with noble metals of Pt, Pd, Rh and without noble metals. We produce catalysts which are suitable for car or motorcycles in all types and can meet the emission standard Euro II, Euro III, Euro IV and Euro V.
Metallic substrate can withstand temperatures of up to 1300 ℃. Metallic substrates have honeycomb-like structures with thousands of parallel channels. The walls of these channels provide the surface to convert harmful emissions into carbon dioxide, nitrogen and water vapor.

Compared to ceramic substrate, metal substrate has more advantages:
1. Better heat conduction, fast heating.
2. Lower back pressure.
3. Larger effective area.
4. Greater catalytic capacity.
5. Smaller and more flexible design.
6. Thinner wall.
7. Higher mechanical strength.
8. Better resistance to thermal shock and resistance to thermal fatigue.
9. Longer service life.

Application:
1. Round & Oval metallic substrate for On-road vehicle.
2. Metallic substrate for small engine.
3. Metallic substrate for Off-road vehicle.
4. Metallic substrate for industrial catalyst.
5. Specific structure metallic substrate for other application.

Shape: Round, oval, racetrack, rectangle and other especial shape according to the design of client.
Type: Spirality series, "S" series and "SM" series.
Size for your choose: