Lamella clarifiers tube settler
Model Number:BS-LTS
Place of Origin:Pingxiang,China
Keywords:lamella clarifiers, Tube settler, sedimentation Lamella Plate
Tube Settler Application Tube Settler used in various of settling pond. Sediment pool, waste water treated pool, Accelerated Sediment pool and clarifier. Metal processing waste water treatment. Surface water purification. Treatment of washing water. Paper industry waste water treatment.

INQUIRE NOW

Contact us 86 (0) 799 6699600 / 0086 15179934828 jenny@bestpacking.cn
Tube settlers, also called lamella clarifiers, are used to remove solids in the waste water treatment.Tube settlers are single plastic profiles combined to tubes. This design multiplies the sedimentation area up to 15 times per square meter surface area and helps to improve sedimentation in water and waste water treatment plants.
Different executions support a better process and cost reduction of the plant.

Tube Settler Features
1. Ideal in dirty water applications.
2. Far more forgiving of poor water distribution caused by clogged or missing nozzles.
3. Water easily redistributes itself.
4. Ideal in dusty or wooded environments.
5. Easy maintenance.
6. Long service life.
7. High-temperature designs available.
8. Designs available for heavy ice loads.
Specification:
Aperture

(mm)

Thickness

(mm)

Quantity

(pcs/m2)

Weight

(kg/m2)

Surface Area

(m2/m3)

25

0.40

62

30

139

35

0.45

42

25

109

50

0.50

30

19

87

80

0.80

19

20

50
Drawing: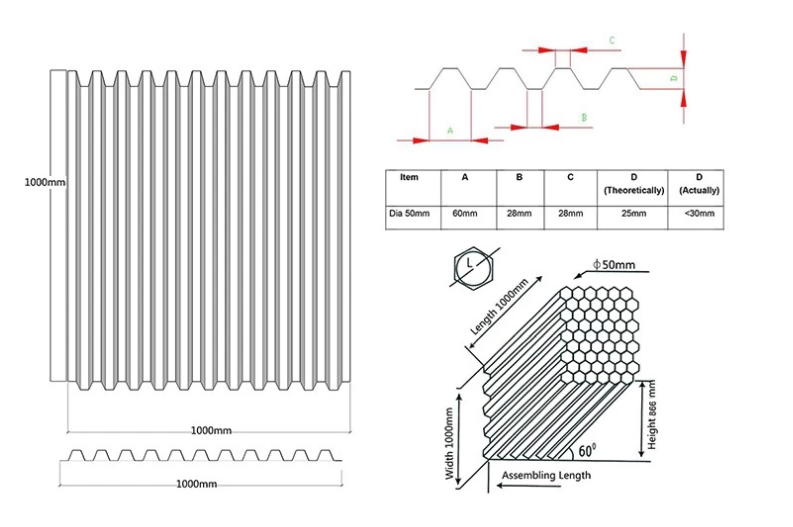 Different Hole size :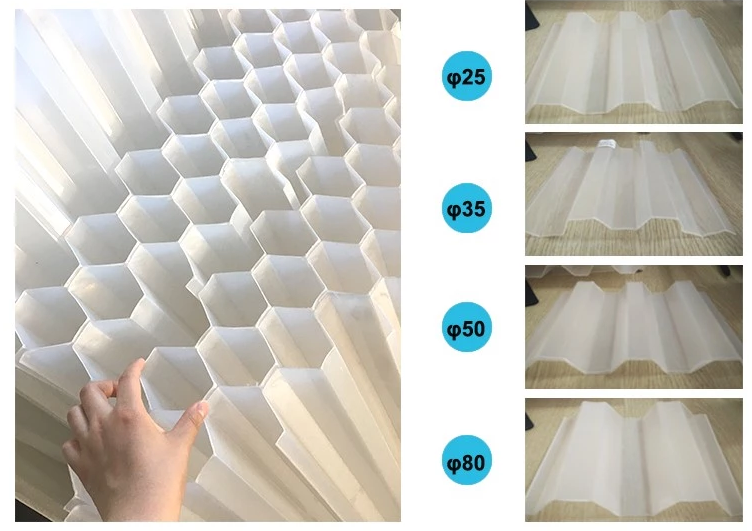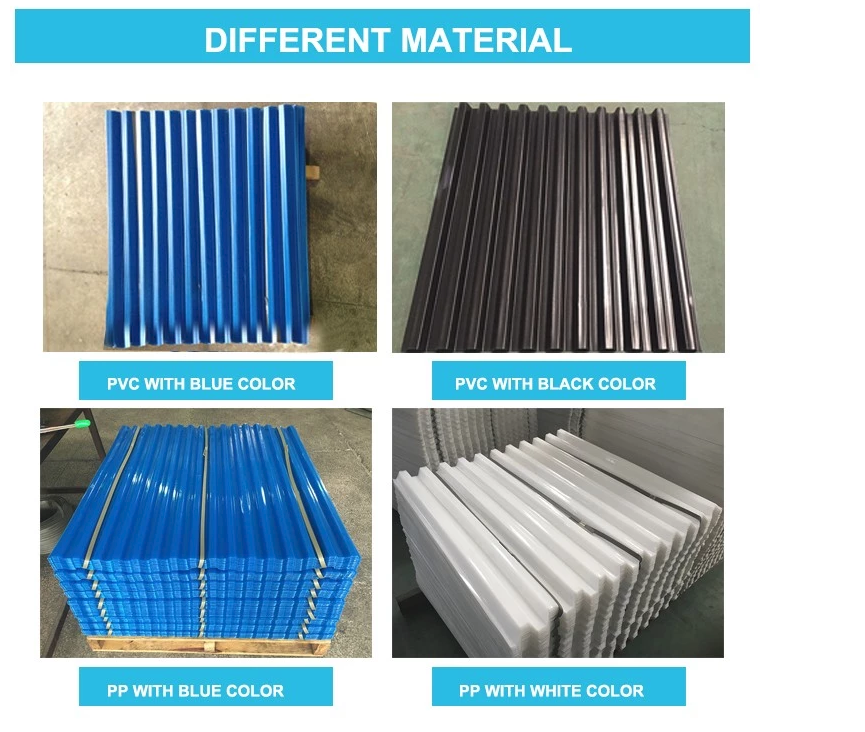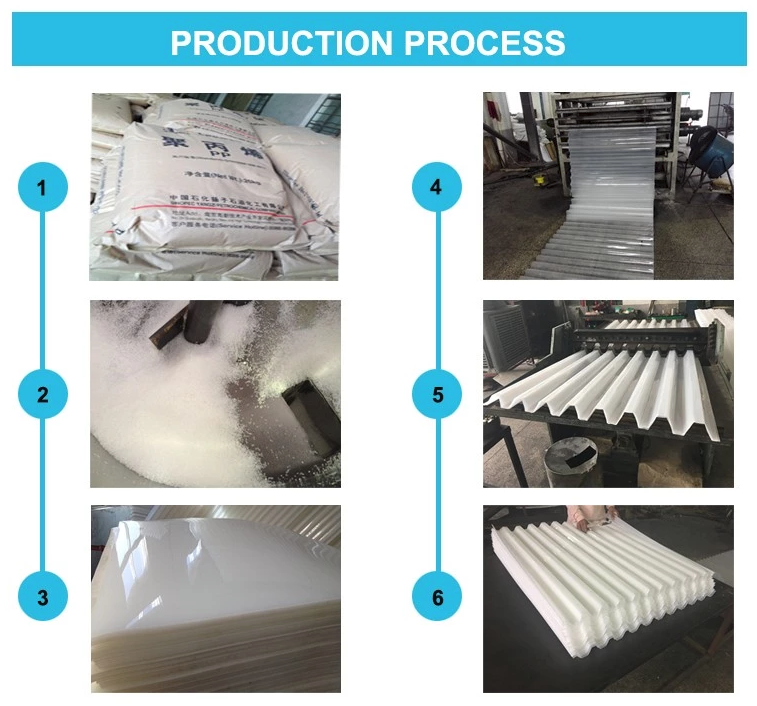 We aslo supply TUBE shape tube settlers , which hot for tap water treatment.